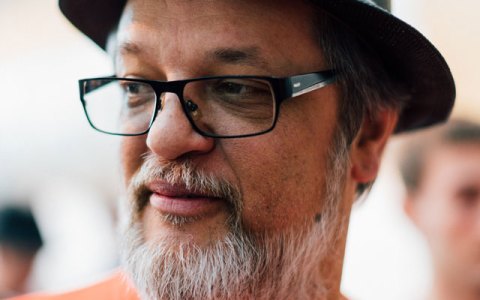 Bio
Timothy Mitra is a contract iOS developer, instructor, podcaster, writer, editor and artist. With over 25 years of extensive knowledge of the graphic arts, digital publishing and the creative process.
Tim has been developing full stack solutions since the early nineties working with databases, web sites in php, mysql, flash, css, javascript. In 2009, Tim pivoted to focus on iOS, Objective-C, Swift and iPhone & iPad app development and has published several apps on Apple's app store. Tim also teaches iOS and OS X development and writes articles and videos at raywenderlich.com
Session
More Than Just Development
Designers and developers often feel like they're outliers in society, yet we play a significant role in the daily lives of those who consume what we create.
Our apps are expressions of our own creativity. They delight, teach, entertain, empower and enable users.
In this session, you'll discover the importance of the role we play within the community; how we help to shape our world; how we help to empower others; how (and why!) we make the apps we do.
Here's a hint: It's not just about making apps. It's about doing the right things and giving back. It's about sharing and creating beyond the ones and zeros of our code.
Listen to Tim Mitra on Roundabout: Creative Chaos
Roundabout: Creative Chaos focuses on many different topics. However, the heart of the show is creativity. We enjoy the personal stories our guests share about themselves and their careers. Our hope is that we can help our listeners gain the confidence and insight they need in order to achieve their own personal goals.